As a dental family, we are committed to provide the highest quality dental care to patients of all ages. We will work together to achieve optimum oral health for all of our patients. All professionals at Marion Smile Dental maintain the highest levels of accreditation and pursue ongoing education to stay abreast of the latest trends in the dental field.
---
Dentist
Dr. Tong obtained his DDS degree from the University of Colorado School of Dental Medicine in 2015. Dr. Tong believes dentistry is the fine art of oral healthcare, which entails broad knowledge, rich experiences, precise hand skills and most importantly, a caring heart. He enjoys practicing dentistry and providing great oral healthcare to all of his patients. In his spare time, Dr. Tong likes photography and practicing Tai-chi.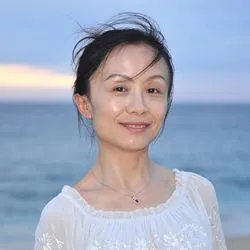 Dr. Zheng Wang DMD, MS
Dentist
Dr. Zheng Wang received her Doctor of Dental Surgery degree from West China College of Dentistry in 1999. After moving to the United States she earned a second dental degree, Doctor of Dental Medicine, from the University of Pittsburgh School of Dental Medicine in 2009.

Debi

Office Manager
Debi has been working in our office for over 15 years. She is an expert in patient relationship and insurance processing. She loves helping patients to receive their optimum treatments in a timely manner with her caring heart and expertise in scheduling and management. She is a native Marion resident and she enjoys life here with her husband and kids. She is also a loyal Buckeye fan and loves spending her spare time with family and friends.
Krista RDH

Hygienist
Krista joined our team in 2020. She graduated from Rhodes State College in 2011 and has been a hygienist for 10 years. She loves building patient relationship and making a different in their oral health. She has two kids, a ten year old daughter and seven year old son. In her free time she enjoys attending Browns games and seeing live music.
Vickie RDH

Hygienist
Vickie joined us in 2021 with 16 years experience in dental hygiene. She is a 2005 graduate of Rhodes State College. She enjoys getting to know her patients, and helping them achieve their best smiles. In her free time Vickie loves spending time with her family and watching her daughter play sports.
Haleigh

Dental Assistant
Haleigh joined our team in 2017. She assists the doctors in providing high standard dental care to our valued patients and friends. She loves learning new technology and skills in dentistry and utilizing them in her daily job. She plans to continue her education and become an EFDA in the near future. In her free time, she enjoys being with family and friends, especially with her lovely young daughter. The OSU Buckeyes is her most favorite team.
Courtney

Dental Assistant/Front Desk Receptionist
Courtney joined our team in 2019. She loves interacting with patients every day and helping them understand and complete their dental treatment. When she is not working, she spends as much time as she can with her husband and two children.
Casey

Dental Assistant
Casey has been a dental assistant for 3 years and is certified through the Dental Assisting National Board. She is a current EFDA student and loves learning new skills in dentistry to utilize them in her dental career. In her free time she enjoys practicing Ukulele, cooking and spending time with her family and friends.